Testimonials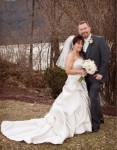 Lynn and Steve Forbeck
"Compliments to you and Taylor! My family and friends who have seen the album are amazed at the beautiful pictures and layout. They've never seen anything like it! Steve and I love it as well. Thank you so much for everything. Wish I could get married again just to work with all of you again!"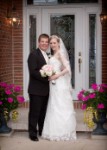 Julie and Ryan Hartenstein
"Thank you so much for the most beautiful wedding album we have ever seen! Between your gorgeous pictures and Taylor's amazing technology artwork, we will be recommending you to everyone we know! Thank you both for all you do! You're amazing!!!"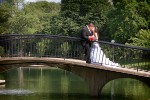 Tom and Sadie Murtha
"We just want to thank you again for everything that you did for our wedding. Between the engagement pictures, the save the dates, and your cooperation and professionalism on the wedding day, everything went so well. You were all so easy to work with over the last year and we are so appreciative. Thank you again!!"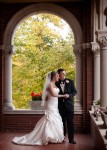 Joe and Jen Albright
"Thank you so much for being with us to capture our wedding day! We had a blast knowing that all of the special events were in good hands. We love all of the pictures that we have seen so far, and we can't wait to order our album! You guys are awesome!"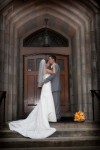 Andrea and Mike Frescura
"Pati is wonderful! She did our wedding, along with my husband's and my high school senior pictures. Pati is a blast and always knows how to get people to smile! She came to my house and had Ward go to my husband's house before the ceremony. Since it was crunch time, she was quick, and we got a ton of pictures taken before we had to leave. Throughout our wedding day, I could see that she was taking all of the pictures that we had on out list. Our pictures look excellent, and I know that the album will be wonderful when we get it back. I would highly recommend Pati!"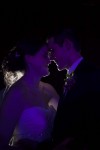 Paige and Mike Zurenski
"I was so impressed with Pati's work when she took my senior pictures that I decided that no photographer but Pati would suffice for our wedding. And let me tell you, she did not disappoint. My husband and I were married on a Sunday, which posed some serious issues for vendor selection, but Pati and her team were more than willing to accommodate. She and Bill arrived promptly at the location in which I was getting ready, while a third photographer went to my husband's location so that every moment of the day could be captured. I was immediately thrilled with Pati's enthusiasm and eye for detail that ultimately gave way to some of the most stunning and unique pictures I have ever seen. Pati and her astounding team of professionals made our day perfect and captured incredible pictures that will make our memories last forever. Without hesitation, I would recommend Photography by Pati to any bride looking for a photographer who is nothing short of spectacular." May 19, 2013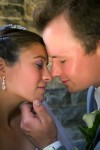 René and Don Lee Wenner
Pati and Taylor, Thank you again so very much for my beautiful wedding album. I have been showing it off like crazy! Everyone is so impressed by how it was put together. You both do absolutely fabulous work! I also wanted to thank you for being so easy to work with! I couldn't have asked for a better photographer. Thank you again so very much and hopefully it won't be too much longer before we schedule a baby shoot!! Extremely happy customer, René Wenner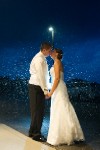 Kristi and Jim Roemer
"Thank you again for the amazing, lovely, creative work you did for us. My wedding album has been looked at and brought many smiles and happy tears to us and our family. You really do create memories that will last a lifetime. P.S. YOU ROCK!!!"